blog home Immigration Relative Petitions Through U.S. Citizen Parents and Siblings
Relative Petitions Through U.S. Citizen Parents and Siblings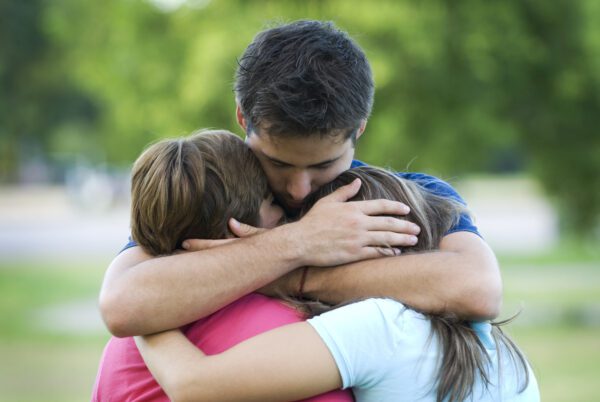 Family reunification is a fundamental pillar of U.S. immigration law. It recognizes the vital role that family plays in our society. The process aims to keep families together by providing a pathway for relatives of U.S. citizens to achieve permanent residency. This process strengthens familial bonds and contributes to the nation's cultural diversity and social fabric.
Obtaining permanent residency through U.S. citizen parents and siblings is an important aspect of family reunification policy. It allows U.S. citizens to help their immediate family members – specifically, their children and siblings – secure a future in the United States.
Relative Petitions and Your Loved Ones
Relative petitions are a legal means through which U.S. citizens can assist their immediate family members in obtaining permanent residency. The eligibility criteria include being a child or sibling of a U.S. citizen and meeting specific age and marital status requirements.
The family preference categories, specifically F1 and F4, are integral to this process. The key difference between immediate relatives and family preference categories is the waiting periods and visa allotments (the number of immigrants the authorities will accept each year).
How is Immediate Relatives Different from Family Preference?
U.S. immigration law is a bit like a waiting line system. Different categories determine who gets to move forward in line and how fast.
The "Immediate Relatives" category is for the closest family members of U.S. citizens, such as spouses, parents, and children under 21. Imagine this as a fast-track line – these relatives can apply for a visa immediately because there's no limit on how many visas are given out in this category each year.
The "Family Preference Categories," including F1 and F4, are when you must wait your turn.
What is the F1 Category and F4 Category?
The F1 category is for unmarried sons and daughters of U.S. citizens who are 21 years old or older. This category is similar to a queue where you have a ticket but must wait for your number to be called.
The F4 category is for siblings of U.S. citizens. This line is like the F1 but generally has a longer wait time because the demand is high and the number of visas available each year is limited.
Petitioning for Children (F1 Category)
The F1 category permits U.S. citizens to petition for their unmarried children over 21 years old for permanent residency. The petitioner must be a U.S. citizen, and the beneficiary (the child) must meet certain age and marital status criteria.
The F1 petition process involves filing Form I-130, providing supporting documents establishing the parent-child relationship, and paying associated fees. Understanding the visa bulletin and priority dates is crucial, as it determines when the beneficiary can apply for an immigrant visa.
Petitioning for Siblings (F4 Category)
The F4 category allows U.S. citizens to petition for their siblings to gain permanent residency. Like the F1 category, the petitioner must be a U.S. citizen, and the beneficiary (the sibling) must meet certain criteria.
The F4 petition process also involves filing Form I-130, gathering supporting evidence, and paying fees. However, the F4 category is known for its lengthy waiting times, visa backlog, and the need for strategic planning.
Tips for a Smooth Petition Process
Navigating the relative petition process can be challenging. Organizing supporting documentation, effectively communicating with U.S. Citizenship and Immigration Services (USCIS), and maintaining updated contact information with USCIS is essential.
Hiring an experienced immigration lawyer can provide invaluable assistance. They can ensure the process is handled correctly and efficiently and maximize the chances of a successful immigration outcome for your family member.
Contact Aratta Law Firm Today
While obtaining permanent residency through U.S. citizen parents and siblings can be complex and time-consuming, the right preparation, patience, and professional legal guidance can make the process much easier.
The Aratta Law Firm legal team specializes in helping individuals and families with their citizenship journey. We have the knowledge and experience to ensure our clients are well-informed and prepared every step of the way. Let us help secure your loved one's future as a U.S. citizen. Call a Glendale immigration attorney at (818) 550-1111 for skilled legal assistance.