blog home Immigration Everything You Need to Know About U Visas
Everything You Need to Know About U Visas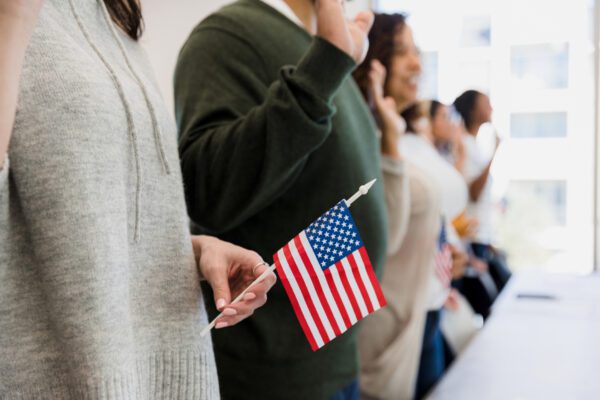 Noncitizens who have been victims of certain crimes and are willing and able to be helpful to law enforcement may be eligible for U Visas. The purpose of the U Visa program is to protect noncitizen victims of serious crimes and to promote cooperation between victims and law enforcement. An experienced Glendale immigration lawyer can advise you on eligibility for a U Visa.
What Is a U Visa?
The U nonimmigrant status (U visa) was designed for victims of certain crimes who have suffered physical and mental abuse and is helpful to government officials or law enforcement when investigating and prosecuting criminal activity. Congress created the U Visa with the passage of the Victims of Trafficking and Violence Protection Act in October 2000. This legislation was intended to strengthen law enforcement's ability to investigate and prosecute cases involving domestic violence, sexual assault, human trafficking, and other crimes while protecting victims of crime who have suffered substantial abuse and are willing to help law enforcement authorities.
Obtaining a U Visa has several benefits for noncitizens. It allows you to live and work in the United States; U Visa provides protection from removal and a path to a green card not barred by grounds of inadmissibility, as well as the ability to help family members obtain immigration status.
Who Is Eligible for a U Visa?
Victims of qualifying criminal activity may be eligible for U Visas, if:
They suffered substantial physical or mental abuse as a result of the criminal activity.
They have information about the criminal activity.
They were, are, or will be helpful to law enforcement in the investigation or prosecution of the crime.
They are admissible to the U.S.
The crime occurred in the U.S. or violated U.S. laws
A long list of crimes is included as qualifying criminal activities for a U Visa. Examples include abduction, domestic violence, extortion, felonious assault, kidnapping, manslaughter, murder, rape, stalking, trafficking, and unlawful criminal restraint.
What Is the U Visa Process and Timeline?
Because of serious backlogs, it can take years for U.S. Citizenship and Immigration Services (USCIS) to process a U Visa application. To apply, you must:
Submit Form I-918 Petition for U Nonimmigrant Status.
This form must be accompanied by Form I-918, Supplement B, U Nonimmigrant Status Certification, which an authorized official of the certifying law enforcement agency must sign. The official must confirm that you were, are, or will likely be helpful in investigating or prosecuting a crime.
File Form I-192, Application for Advance Permission to Enter as Nonimmigrant to request a waiver of inadmissibility if any inadmissibility issues exist.
Submit a personal statement describing the criminal activity you were a victim of.
Provide evidence to establish each eligibility requirement.
What Are Some Common Issues With the U Visa Process?
Various issues can arise in the U Visa petition process. They may include delays in processing, requests for additional information, or denial of your petition. Local, state, and federal law enforcement agencies can be inconsistent in the criteria they use to confirm that a crime victim has been, is being, or is likely to be helpful in the investigation or prosecution of qualifying criminal activity. Working with an experienced Glendale immigration lawyer can help you better navigate the process.
At Aratta Law Firm, we stay abreast of changes in immigration law and know how to approach any legal matter strategically for the best possible outcome. We take our responsibility to our clients seriously and take every action necessary to protect our client's right to live and work in the United States. If you plan to petition for a U Visa, contact us at (818) 550-1111.