blog home Immigration Fiancé Visas 101
Fiancé Visas 101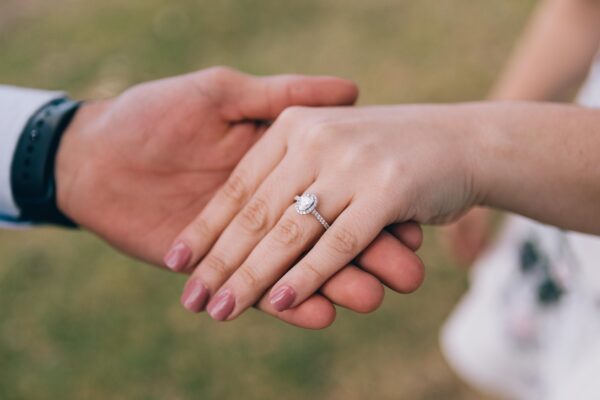 If you are a U.S. citizen, you can sponsor your foreign fiancé to come to the country on a K-1 visa. These visas give couples a 90-day window in which they can be married in the United States. Afterward, the newly wedded spouse can adjust their status to become a legal permanent resident. For legal assistance with a fiancé visa, contact Aratta Law Firm at (818) 550-1111.
To be eligible for a K-1 visa, the U.S. citizen and the foreign applicant must be legally permitted to be married when they submit the petition for the K-1 visa and they must have met in person within the past two years.
Filing the Petition
There are several steps you must follow when applying for a K-1 visa. Keep in mind that even if the K-1 visa is granted, it does not automatically mean your fiancé will be allowed into the country. Your fiancé will first have to pass a final background check at the port of entry. These are the steps involved in applying for a K-1 visa:
The U.S. citizen fiancé, also known as a sponsor, must submit an I-129 f petition to the U.S. Citizenship and Immigration (USCIS).
The USCIS will perform a background check, and if the foreign fiancé is approved, the National Visa Center (NVC) will take over the case.
The foreign fiancé will receive a letter from the NVC informing them whether or not they were approved to file a K-1 visa application.
The Department of State will investigate the relationship to ensure that it is real.
The foreign fiancé must submit to a medical exam and take an interview at their U.S. embassy or consulate.
The U.S. citizen fiancé must provide evidence that they can financially support their foreign fiancé.
If the K-1 visa is granted, the foreign fiancé must come to the country within the next six months.
The processing time for obtaining a K-1 visa takes about 12-16 months.
Adjusting Your Status After Marriage
After you marry your foreign fiancé, the next step is for them to apply for an "adjustment of status" to gain a green card. Several forms must be filed for this process, including:
Form I-485, Application to Register Permanent Residence or Adjust Status
Form I-693, Report of Medical Examination and Vaccination
Form I-864, Affidavit of Support
Form I-131, Application for Travel Document
Form I-765, Application for Employment Authorization
There are also several supporting documents that you must provide for your adjustment of status, including the K-1 visa, marriage certificate, two passport-sized pictures, birth certificate, and an Employment Authorization Document.
Common Challenges
Green card marriages are heavily scrutinized, so proving the legitimacy of the relationship is one of the biggest obstacles in this process. You might face additional questioning if:
You and your fiancé got engaged quickly after meeting
There are substantial differences in your cultures
You have different religious beliefs
You spent very little physical time together
There is a significant age gap
You lack a common spoken language
Discuss Your Case with a Knowledgeable Immigration Attorney in Glendale
Becoming a U.S. citizen through marriage can be complex and involve substantial paperwork. One mistake could result in delays or a rejection, which is why it is essential to hire an experienced Glendale immigration attorney. At Aratta Law Firm, our skilled team could provide the exceptional legal guidance you need to navigate this process as smoothly as possible. Call us today at (818) 550-1111 to schedule a consultation with a member of our team.