blog home Auto Accident Are Car Accident Attorneys Expensive?
Are Car Accident Attorneys Expensive?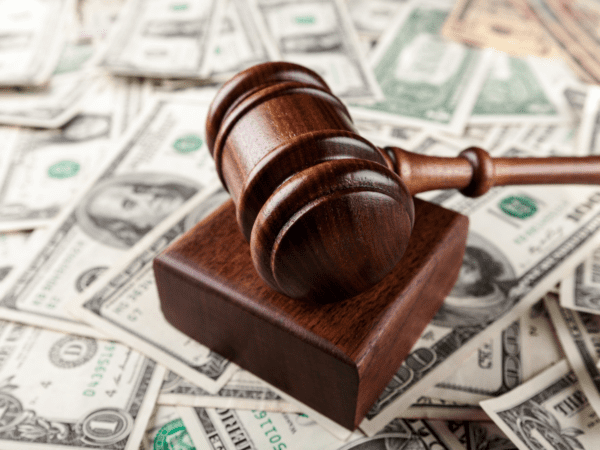 The trauma of being involved in a car accident can be very distressing, not only involving physical and psychological harm but often financial harm as well. As a result, the decision to seek legal representation in the aftermath of a car accident can be challenging. Legal representation can be expensive, and concerns about finances can play into the decision to hire a Glendale car accident attorney.
Information about how car accident attorneys typically work and get paid can help those on the fence about whether to hire legal counsel and who to hire. If you were injured in a vehicle accident, it is crucial that you understand contingency fees, how they work, and how legal fees are paid.
What Is a Contingency Fee?
Contingency fees are a common payment arrangement used by personal injury attorneys—including car accident attorneys. The attorney's fees depend on the compensation they help clients recover for their injuries. In many cases, the client is awarded a settlement or favorable verdict, and the attorney receives a percentage of that award. Importantly, in cases where clients are not successfully compensated, their attorney does not get paid.
Advantages of Contingency Fees
There are several advantages associated with contingency fees that serve both the client's and the attorney's interests. The biggest draw of a contingency fee basis of representation is that the client does not have to worry about up-front costs, making access to legal services better for those without the financial means to pay for an attorney's standard hourly rate.
Importantly, contingency fees align the attorney's goals with those of a client. Because the attorney's payment will be based on winning the case, they have an economic incentive to work diligently and efficiently to secure compensation for their clients.
Percentage of Compensation
The typical percentage that a car accident lawyer takes varies but is between 33% and 40% of the total settlement amount on average. Discussing the fee percentage with the attorney is important when deciding which attorney to hire. Some attorneys are open to negotiating the percentage if the specific circumstances of the case warrant it.
However, if the case goes to trial, the percentage may increase because taking a case to trial involves more time, resources, and effort from the attorney, who must cover upfront costs such as court fees, expert witness fees, etc.
What Contingency Fees Cover
Contingency fees typically cover the car accident attorney's time and resources spent on the case. Legal research, communicating with the client, negotiating with insurance companies, and advocating against opposing counsel in court, are covered by the contingency fee.
Importantly, contingency fees may also cover costs that are incidental to administering the case, such as court filing fees, costs, and expert witness fees. Again, contingency fee agreements vary from practice to practice, and reviewing and understanding the structure of a fee agreement is essential before hiring a car accident lawyer.
We're Here for You After an Accident
If you have been injured in a Glendale car accident and are seeking legal assistance, Aratta Law Firm is ready to help. Our legal team is standing by to provide compassionate and effective legal representation on a contingency fee basis.
Don't let legal costs crash your case. With contingency fees, you can minimize your risk and maximize your gain. Contact us at (818) 550-1111 to discuss your case and learn how our Glendale car accident lawyer can help you pursue the compensation you deserve.