blog home Auto Accident Where Do Motorcycle Accidents Occur Most Often?
Where Do Motorcycle Accidents Occur Most Often?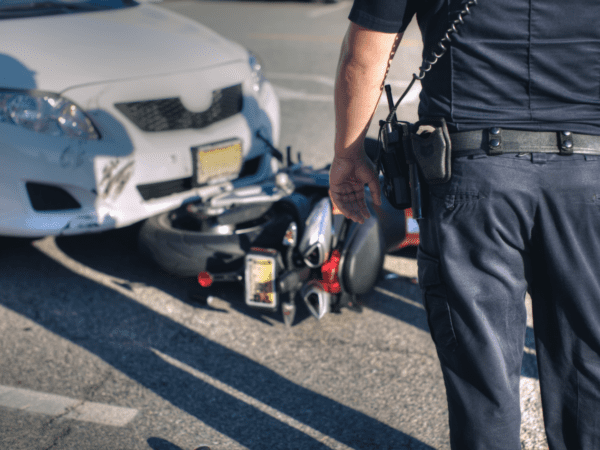 Motorcycle wrecks can happen almost anywhere, but they occur more frequently in some locations than others. Understanding where these accidents commonly happen can help you avoid a crash. Accident locations can also impact liability and claims for compensation in motorcycle accident cases.
Common Locations for Motorcycle Accidents
In the most recent year for which statistics are available, 5,932 riders were killed, and 82,686 were injured in motorcycle accidents in the U.S., as reported by the National Highway Traffic Safety Administration (NHTSA). A motorcycle crash can happen anywhere motorcyclists ride. Some of the most common locations include the following:
Intersections: A large percentage of motorcycle accidents occur at intersections. Many riders are injured by drivers turning left into the path of an oncoming motorcyclist on a green light. Riders waiting at stop lights are vulnerable to deadly rear-end collisions. When drivers fail to yield the right of way to motorcyclists at intersections, it can cause serious injuries.
Urban areas: Riders in the city are likely to encounter congested traffic, particularly during rush hours. Lane-splitting incidents are more likely to occur when motorcyclists are maneuvering through slow or stopped traffic.
Highways and freeways: Although motorcycles are capable of accelerating quickly to reach highway speeds, increased speeds mean increased risks for riders. Merging and lane-changing accidents are common on highways and freeways when drivers fail to signal and carefully check their blind spots before changing lanes.
Rural roads: While motorcyclists may encounter lighter traffic in rural areas, they often have other factors to deal with on rural roads. Challenges may include sharp curves, uneven terrain, and limited visibility issues.
Parking lots: More crashes occur in parking lots than many people suspect. Motorcyclists are vulnerable to low-speed collisions and being hit by distracted drivers in parking lots.
Construction zones: Highway work zones can be dangerous for all motorists. Narrower lanes with reduced maneuvering space, uneven surfaces, and debris on the road can make these areas particularly risky for motorcyclists.
Residential areas: In residential areas where families live, riders must remain on high alert to avoid colliding with children and other pedestrians on the road. They must also be aware to avoid driveway and blind spot accidents.
Contributing Factors to Motorcycle Crashes
Motorcycle accidents happen for a variety of reasons, many of which involve driver error. Major contributing factors to motorcycle crashes include:
Driver negligence: Many motorcycle collisions are caused by the negligence of other drivers. Common causes include distracted driving, speeding, aggressive driving, and failure to yield the right of way.
Poor road conditions: Motorcycles are significantly less stable than four-wheeled passenger vehicles. Road conditions such as potholes, debris, loose gravel, inadequate signage, and poor lighting can cause riders to crash. Motorcyclists are exposed to the elements and have a higher risk of accidents in rain, snow, or ice and conditions of reduced visibility from fog or darkness.
Why You Need a Glendale Motorcycle Accident Lawyer
After a serious motorcycle crash, your Glendale motorcycle accident attorney can conduct a thorough investigation to determine fault and liability based on the accident location and other factors. We can gather evidence to support a claim for compensation, calculate the full amount of your damages, negotiate with insurance companies, and aggressively pursue the compensation you are entitled to receive.
Contact Aratta Law Firm for Dedicated Representation
At Aratta Law Firm, we are known for precision, timing, and results. Our Glendale legal team pays close attention to every motorcycle accident case throughout the entire process. Our diligence and attention to detail is the key to achieving higher settlements. We operate on a contingency fee basis, meaning you pay no fees until we win your case.
Call us at (818) 550-1111 for a free consultation.