blog home Auto Accident Ways That Glendale's Roads Become Less Safe on St. Patrick's Day
Ways That Glendale's Roads Become Less Safe on St. Patrick's Day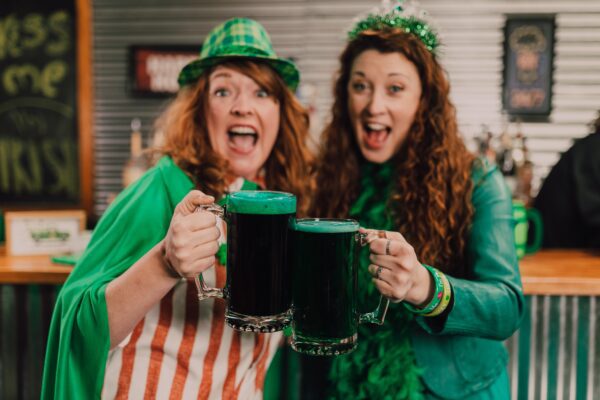 Everyone is Irish on St. Patrick's Day. March 17 is the day we pay tribute to the patron saint of Ireland with parades, parties, shamrocks, corned beef and cabbage, and of course green beer. St. Paddy's Day is one of the top drinking holidays of the year and a time when Glendale roads can be particularly dangerous.
What Are the Crash Stats for St. Patrick's Day?
Motor vehicle crash statistics can increase significantly during the St. Paddy's Day holiday. In 2020, 36% of crash fatalities from 6:00 pm on March 16 to 5:59 am on March 18 involved a drunk driver, as reported by the National Highway Traffic Safety Administration (NHTSA). A total of 287 people in the U.S. lost their lives in drunk-driving crashes during the St. Patrick's Day period from 2016 to 2020.
What Factors Contribute to the Increase in Crashes on St. Paddy's Day?
The St. Patrick's Day tradition of pub crawls, parties, and celebrations is a top contributing factor to car accidents. Alcohol impairs driving ability. In addition to the risk of drunk drivers on the road, people who are walking while intoxicated are more likely to be injured. NHTSA reports that 30% of pedestrians killed in traffic crashes in 2020 had blood alcohol concentration (BAC) at or above .08%.
How Can You Stay Safe on the Roads on St. Patrick's Day?
More than ever on St. Patrick's Day, it is important to drink responsibly. You should also take steps to keep yourself and your friends and family safe during the holiday.
Do not get behind the wheel of a car if you are even slightly impaired, and don't allow your friends to drink and drive either. Never accept a ride from anyone who has been drinking.
Arrange for a ride: If you plan to drink at a St. Paddy's Day celebration, arrange in advance for a safe way home. This might be a designated driver, an Uber or Lyft, a taxi, or a sober friend or family member who will pick you up at a prearranged time and place.
If you are walking, stay in a group for safety in numbers. Watch where you are walking, particularly during a pub crawl that involves crossing busy streets.
Buckle up if you are driving or riding in a car. Seat belts reduce the chances of catastrophic injuries in case you are hit by a drunk driver.
Drive within the speed limit. Speeding increases both the risk of a crash and the impact of a collision.
Plan your route carefully. A less traveled route means fewer vehicles and less risk of a crash caused by a drunk driver.
What Are the Legal Consequences of Drinking and Driving on St. Patrick's Day?
Like most states, California is tough on drunk drivers. If you are pulled over and arrested for driving under the influence of alcohol, you will spend at least a few hours in jail. The arrest automatically triggers a process within the DMV that can result in suspension of your driver's license. Criminal penalties for first-offense DUI generally include three years of informal probation, fines and penalties totaling approximately $2,000, and completion of a first offender alcohol program. Penalties are more severe for a second or subsequent offense.
St. Patrick's Day is a particularly dangerous time to be on the road. If you have been hurt in a traffic crash that was someone else's fault, speak with an experienced Glendale car accident attorney as soon as possible. Aratta Law Firm is a boutique firm serving the greater Los Angeles area. We encourage you to call us at (818) 550-1111, instead of dealing with insurance companies on your own.