blog home Auto Accident The Role Parents of Teenage Drivers Must Play
The Role Parents of Teenage Drivers Must Play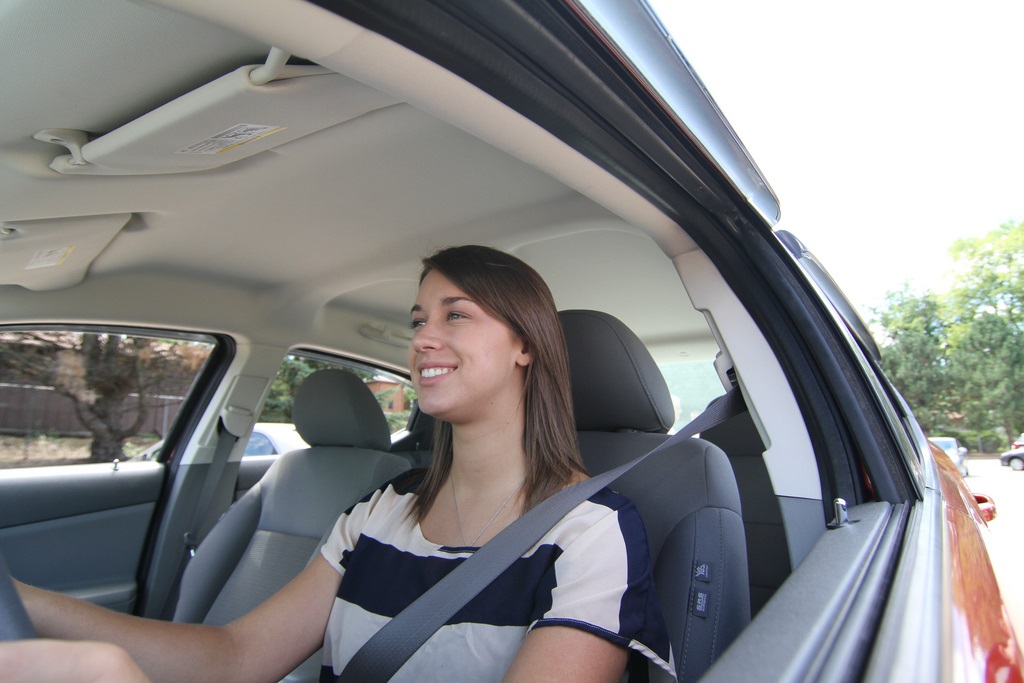 When your son or daughter learns to drive, it can be both a blessing and a curse. On one hand, it frees you up from playing chauffeur for all your child's school, extracurricular, and social activities. On the other hand, it can leave you worried about your child's safety and your own liability for damages in case of an accident.
Are Teens More Likely to Cause Accidents?
The sad truth is that motor vehicle accidents are the number one cause of preventable death for teenagers. The risk of a crash is higher for teens ages 16 to 19 than for any other age group, as stated by CDC. The fatal crash rate per miles driven is almost three times higher for 16 to 19-year-olds than it is for drivers 20 years of age and older. Crash risk is particularly high in the first months after a teen gets a driver's license.
Why Do Teen Drivers Cause More Accidents?
Several factors can put teen drivers at risk for a crash, including:
Lack of experience: Teens are more likely than adults to fail to recognize or underestimate dangerous situations. Teen drivers are more likely to make critical errors that can result in serious accidents.
Distracted driving: Teenagers may text, talk on the phone, check social media, apply makeup, or engage in other activities while driving. They may also be distracted by conversations with other teens in the car.
Drinking alcohol: Teen drivers have a higher risk of being involved in a car accident than older drivers with the same blood alcohol concentration (BAC). In its recent Youth Risk Behavior Survey, CDC found that 5.4% of U.S. high school students had driven after drinking, and 16.7% had ridden with a driver who had been drinking, within the previous 30 days.
Speeding and tailgating: Teenagers are more likely than adults to exceed the speed limit and to follow too closely behind the vehicle ahead — both risky driving behaviors. In 2020, 35% of male drivers and 18% of female drivers ages 15 to 20 who were involved in fatal crashes were speeding at the time of the collision.
Drug use: After alcohol, marijuana is the drug most commonly associated with impaired driving. The CDC survey found that approximately 13% of high school students had driven after using marijuana within the previous 30 days.
What Is Parental Liability?
By signing a teen's application for a driver's license, parents are agreeing to be held legally responsible for any damages caused by that teen driver. Under the California Vehicle Code 17707, a parent who signs for a minor is jointly and severally liable for any damages resulting from a negligent act of the minor while driving a motor vehicle. A person injured in a car accident caused by a minor has a right to seek compensation from parents who signed for the at-fault teen driver.
What Can Parents Do to Promote Safe Teen Driving Behavior?
Parents of teens who are driving can take steps to promote safe driving behavior:
Talk to teenagers about the risks and the leading factors contributing to teen crashes.
Choose a vehicle with safety features.
Provide supervised driving practice under varying conditions.
Establish clear rules and monitor teen driving.
What Should You Do If You Were Injured by a Teen Driver?
After a serious accident caused by a teen driver, your best course of action is to speak with an experienced lawyer as soon as possible. At Aratta Law Firm, our Glendale car accident attorneys are ready to assist and find the best course of action on your case. Contact us at (818) 550-1111 to find out how we can help.