blog home Bicycle Accident The Dangers of Biking in Los Angeles
The Dangers of Biking in Los Angeles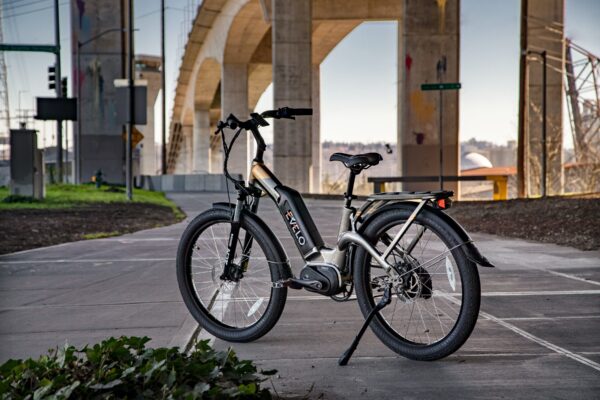 Excellent weather and ideal topography make Los Angeles a great city for bicycling. A total of 13,448 people were counted cycling in the 2019 Walk & Bike County conducted by LA DOT. The top location in volume for biking was Ballona Creek Bike Path, with 2,360 cyclists. Los Angeles is also one of the most dangerous areas for bicyclists. In 2016 through 2018, bike accidents killed 106 people in Los Angeles County, as stated by California Healthline.
What Laws and Regulations Are Designed to Protect Cyclists?
The California Vehicle Code specifies where and how bikes can be operated. Generally, bicyclists have the same rights and responsibilities as motor vehicle drivers, but they are subject to certain specific rules:
Bicyclists moving at the speed of traffic can ride wherever they like.
Cyclists traveling slower than traffic can take the lane if it is not wide enough for a vehicle and bicycle riding side-by-side to share.
On roadways with bicycle lanes, riders traveling slower than traffic must use the bike lane, except when passing, making a left turn, avoiding hazardous conditions, or approaching a place where a right turn is authorized.
Bicyclists must ride as close to the right side of the road as practicable, except when preparing for a left turn, passing, avoiding hazards, or approaching an authorized place to make a right turn.
Cyclists must travel in the direction of traffic on the right side of the roadway, except when making a legal left turn, passing, riding on a one-way street, riding on a road that is too narrow, or when the right side of the road is closed for construction.
What Are the Causes of Bike Accidents?
As far as safety is concerned, Los Angeles is one of the worst bike cities in the country. Some of the hazards cyclists face include:
Dangerous roads: Millions of dollars have been paid out by the city to injured cyclists in the past decade because of the poor condition of LA streets, as reported by The Guardian.
Lack of bicycle infrastructure: The city has very few bicycle lanes. Existing bike lanes are often on major streets where bicyclists share with motorists or where cars are parked along the side of the road, creating a risk of dooring accidents.
Distracted driving: Drivers who are talking on the phone, texting, or otherwise distracted are more likely to miss a stop sign or run through a red light, hitting a cyclist.
Speeding: The faster a car is traveling, the more difficult it is for a driver to stop to avoid hitting a bike.
Driving under the influence: Alcohol and drugs can significantly impair driving ability and lead to deadly bicycle accidents.
Large commercial trucks: Los Angeles has a high mix of truck traffic and bicyclists. Truckers may fail to see bicycles in their blind spots or have difficulty stopping in time to avoid a collision.
Delivery vehicles: With the rise in e-commerce in recent years, more delivery vehicles can be seen on Los Angeles roads. Delivery drivers who are under time pressure can make driving errors that cause catastrophic bicycle accidents.
If you have been injured in a bicycle accident caused by someone else's negligence, your best chance of recovering compensation is to speak with an experienced Los Angeles bike accident attorney. Our skilled legal team at Aratta Law Firm has extensive experience representing bike accident injury victims.
We pay close attention to every case, from inception and throughout the process of the claim. Our personal injury attorneys have a successful track record, which can be attributed to our diligence and attention to detail. Contact us today at (818) 550-1111.