blog home Immigration USCIS Preparing to Resume Public Services on June 4
USCIS Preparing to Resume Public Services on June 4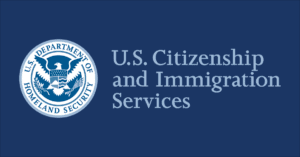 U.S. Citizenship and Immigration Services is preparing some domestic offices to reopen and resume non-emergency public services on or after June 4.
On March 18, USCIS temporarily suspended routine in-person services at its field offices, asylum offices and application support centers (ASCs) to help slow the spread of coronavirus (COVID-19). USCIS is following the Centers for Disease Control and Prevention's guidelines to protect our workforce and the public. For the latest information on the status of individual offices, check our office closures page.
While certain offices are temporarily closed, USCIS continues to provide limited emergency in-person services. Please call the USCIS Contact Center for assistance with emergency services.
As services begin to reopen, offices will reduce the number of appointments and interviews to ensure social distancing, allow time for cleaning and reduce waiting room occupancy. Appointment notices will contain information on safety precautions that visitors to USCIS facilities must follow.
If you are feeling sick, please do not go to your appointment. Follow the instructions on your appointment notice to reschedule your appointment for when you are healthy. There is no penalty for rescheduling your appointment if you are sick.  uscis.gov/visitorpolicy
Feel free to contact our office with any questions or concerns at (818) 550-1111.